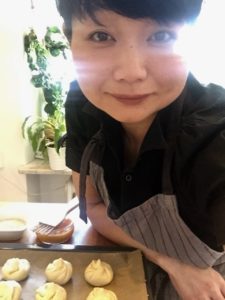 'The Secret Chilli Club', founded in Södermalm Stockholm by Ping Lim (who grew up in a Peranakan kitchen with a family heritage of chefs), aims to bring South-East Asian flavours to Europe.
It's all about eating super delicious savoury, spicy & sweet, Southeast Asian cuisine. 
Our dishes bring the best tastes & flavours from Singapore, Malaysia & Indonesia. We hope that through our food you will experience the authentic tastes we grew up with.
For online cooking classes please visit https://secretchilliclub.com/booking/   Order direct please visit our online Facebook store, or fill in our contact form or contact us via Instagram.